One of the biggest parts of our lives is homeschooling.
Yesterday we talked at breakfast about the privilege from God that we have to be able to homeschool. I think I forget that sometimes amid the day-to-day grading, planning & keeping it all running.
Homeschooling is a job(one I do only by God's grace). Being a student is a job. But ones that we are hugely grateful to be able to do everyday.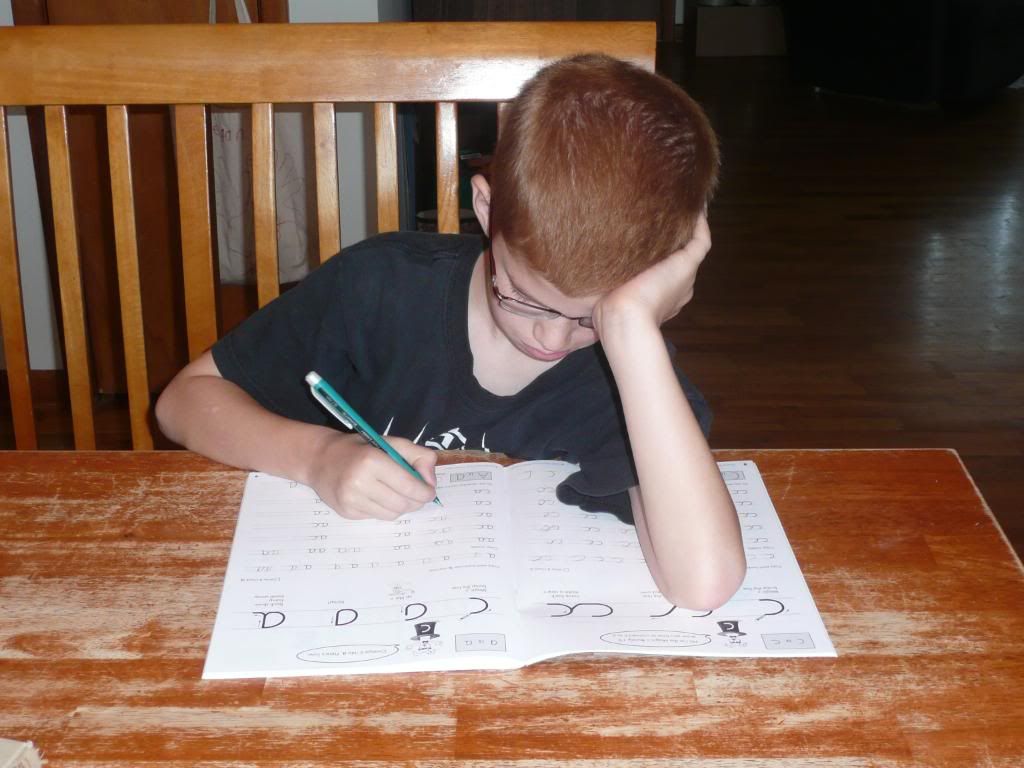 There are 3 students in the Brush Creek Academy this year. One in high school, one in jr high & one in elementary. Crazy huh? Keeps me on my toes.
After our discussion about the "privilege" of homeschooling, I reminded them that being thankful for something would mean not grumbling or groaning about it.(snicker snicker) There were some groans from all persons involved last week as we realized that our summer hours were going fast.
As our day went on, I was so blessed that they all had good attitudes & worked steadily on their assignments. Some of the lessons this year are academic and as always there are many that are life lessons. Chores, cooking, being organized, home repair etc.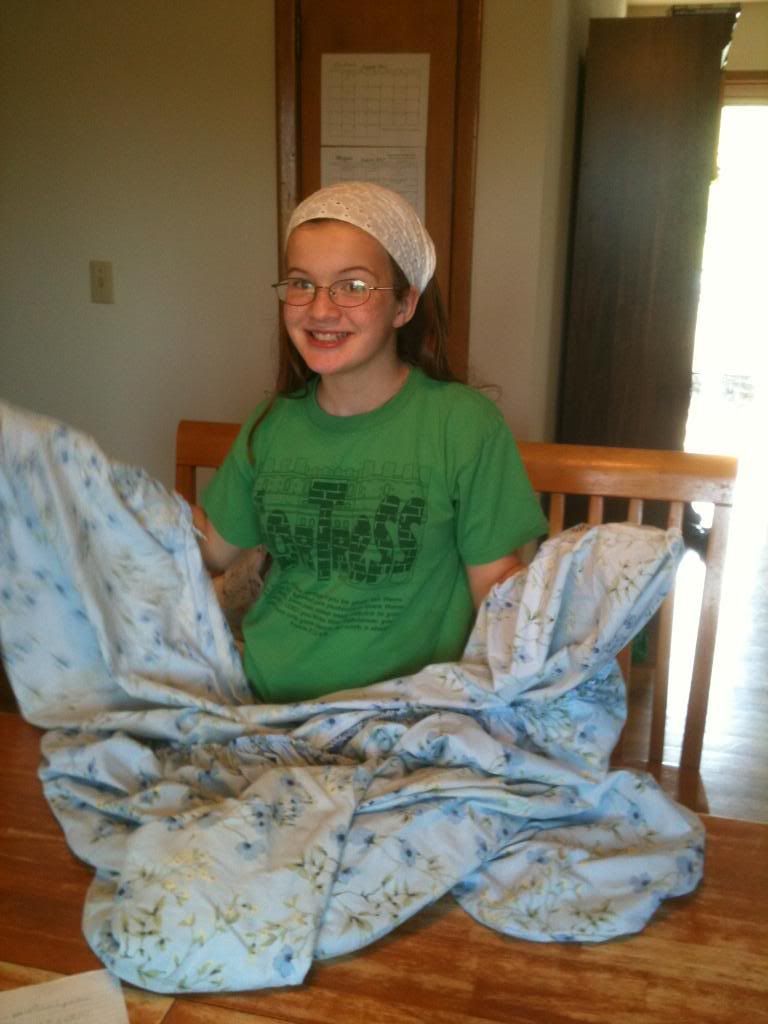 We didn't tackle a full load of school. I like to start at about 1/2 so we can work out the kinks(missing books, where to put assignments, etc)
So we were done by noon & headed to the library.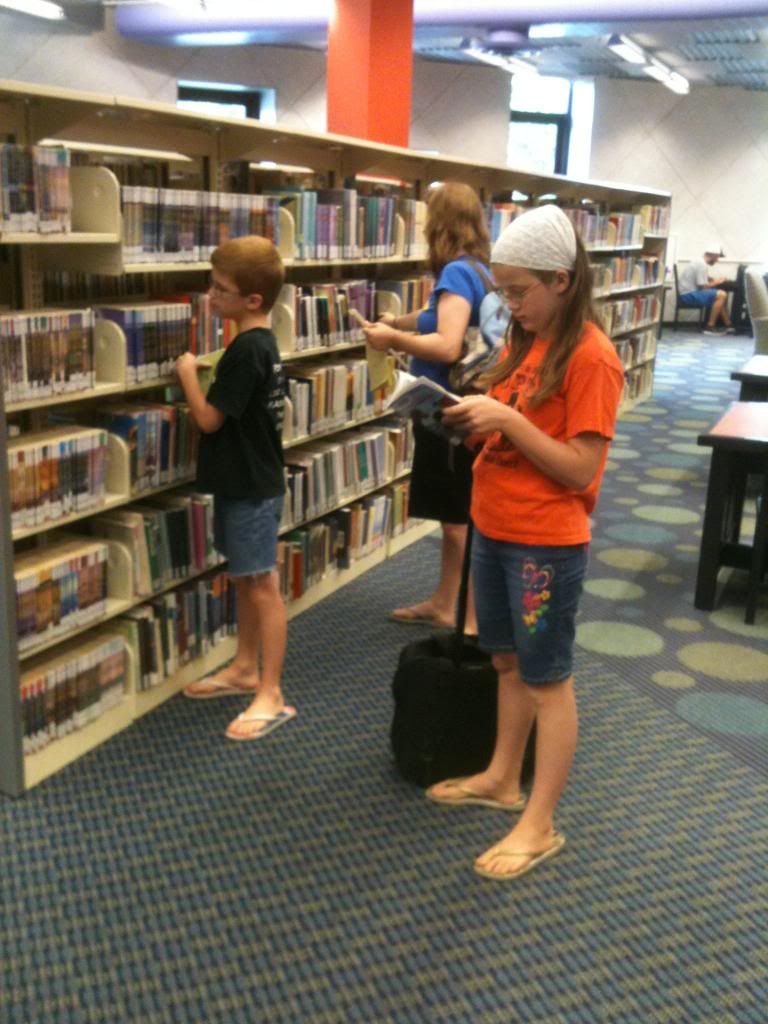 We normally do this on Tuesday once all our activities start back up but I also had some grocery shopping that HAD to be done.
We saw some friends at the library. The mom's decided that a trip to the park was the perfect thing for the first day of school(theirs too!) Unfortunately we were so busy having fun that I forgot to snap any photos while we were there.
It was a great first day of school & I am ready to tackle the next . . . well week or so.