One day long ago we decided to rip out our bathroom tile because it was leaking in to the basement. The tile was falling off so this was not an unexpected project.
Sept 2009
When we did that we realized there was yucky mold growing behind the tub on the drywall. So instead of a simple fix this job turned in to a total remodel.
January 2010
Then another day not so long ago we replaced the tub, tile, vanity, floor tile & mirror. See my strong men? Don't drop it guys!
April 2010
Somewhere along the way my hip started to hurt and we stopped working on the bathroom for an intermission of a year because I could hardly sit, stand or walk.
In January, I had hip surgery & now I am loving to sit, stand and walk. Having no pain helps with that.
Now we are puttering along on the final stages of the bathroom.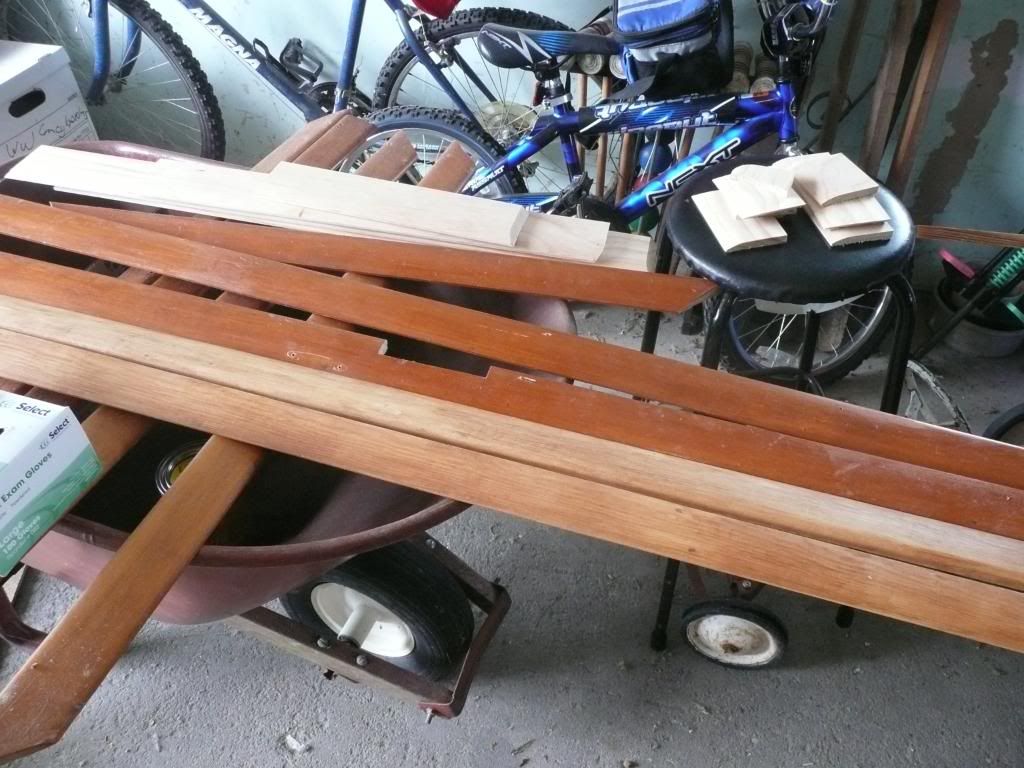 The trim boards. Some are original—frugal people that we are we saved them. So they must be stripped.
SIGH
Last weekend, while the kids were sick & the husband was away helping to roof a house. I decided to work on this little time consuming project.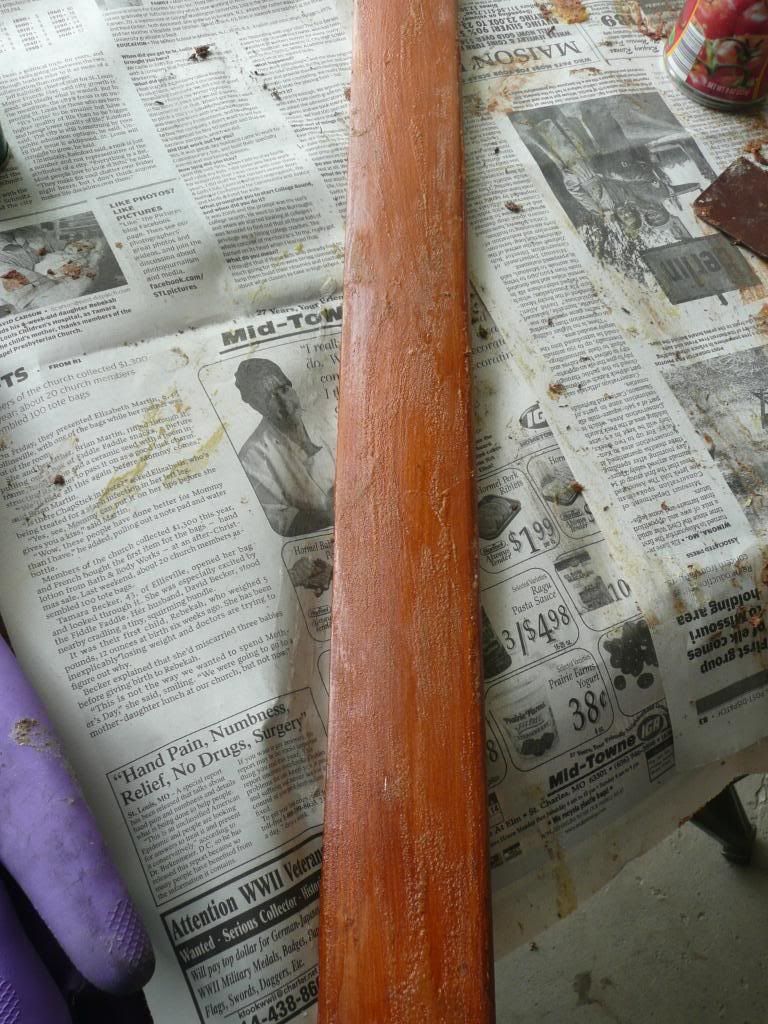 First, you apply the stripping stuff(seems better to say that than the stripper—something wrong about that). We used Formby's. Then you leave it on to bubble and turn in to a yellow mess for about 15-30 minutes. Resist starting early. It REALLY works better if you let it go a while—don't ask me how I know.
Second, you take a plastic scraper(Pampered Chef for me) and scrape the mess off. This will get most part of the stain off.
Third, you have a choice. Repeat steps 1 & 2 or dip some steel wool in the stripping stuff and rub it on the spots where the stain was still present. I did a little of both of these methods.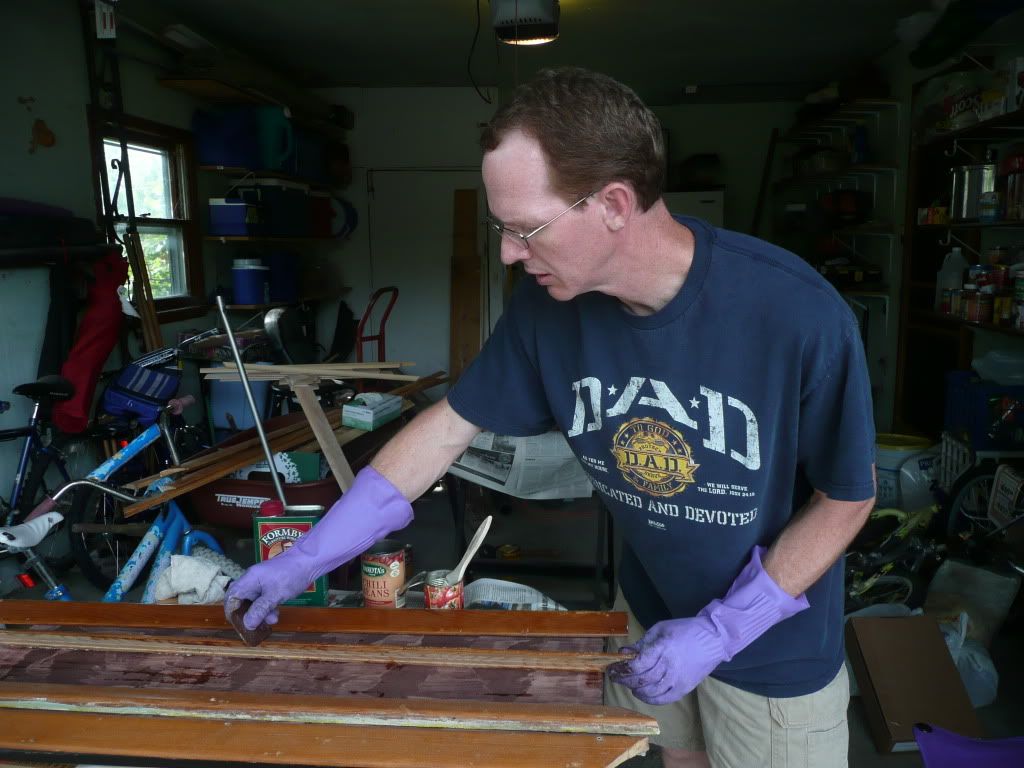 Steve is steadily working on the few pieces that are left. He's also been testing a few scraps with the stain. On the new pieces we had to buy he's found that using a pre-stain conditioner(Minwax) helps the stain to achieve a darker color faster.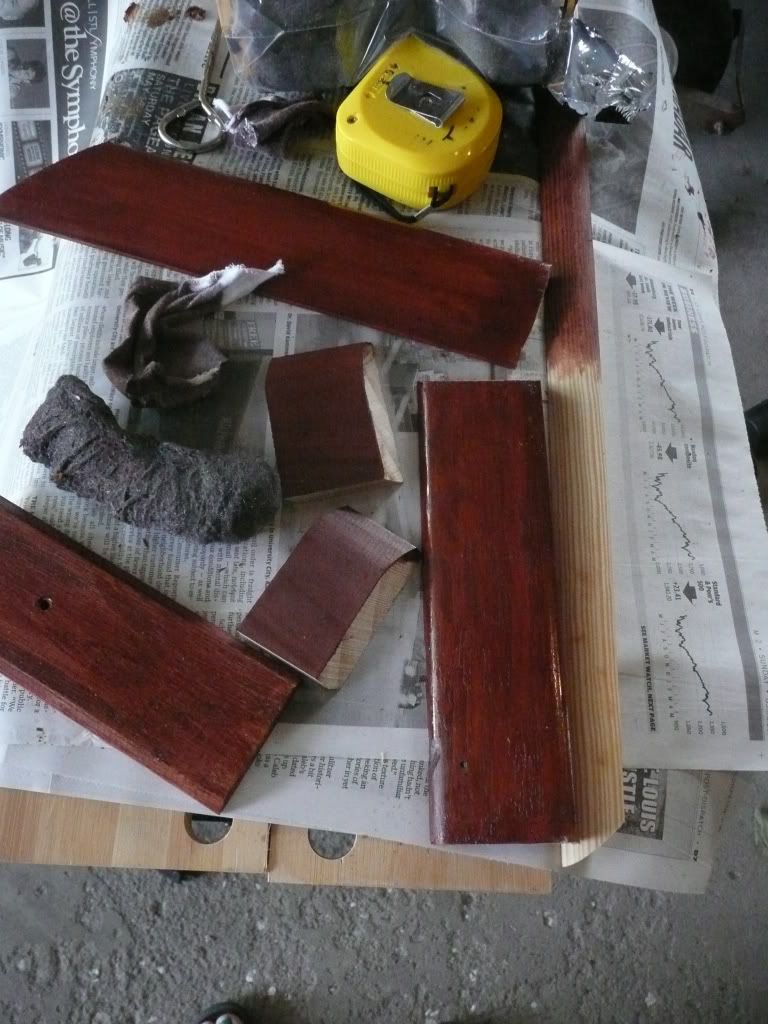 I also recommend this kind of project to build your marriage. You learn so many things about a person as you work together.
Tonight it was awesome to watch him apply the stain to a few pieces which have been through the whole process, stripping, sanding, hole patching, conditioning & staining.
It is looking REALLY nice! I am so thankful that this project is moving forward. I love our new bathroom.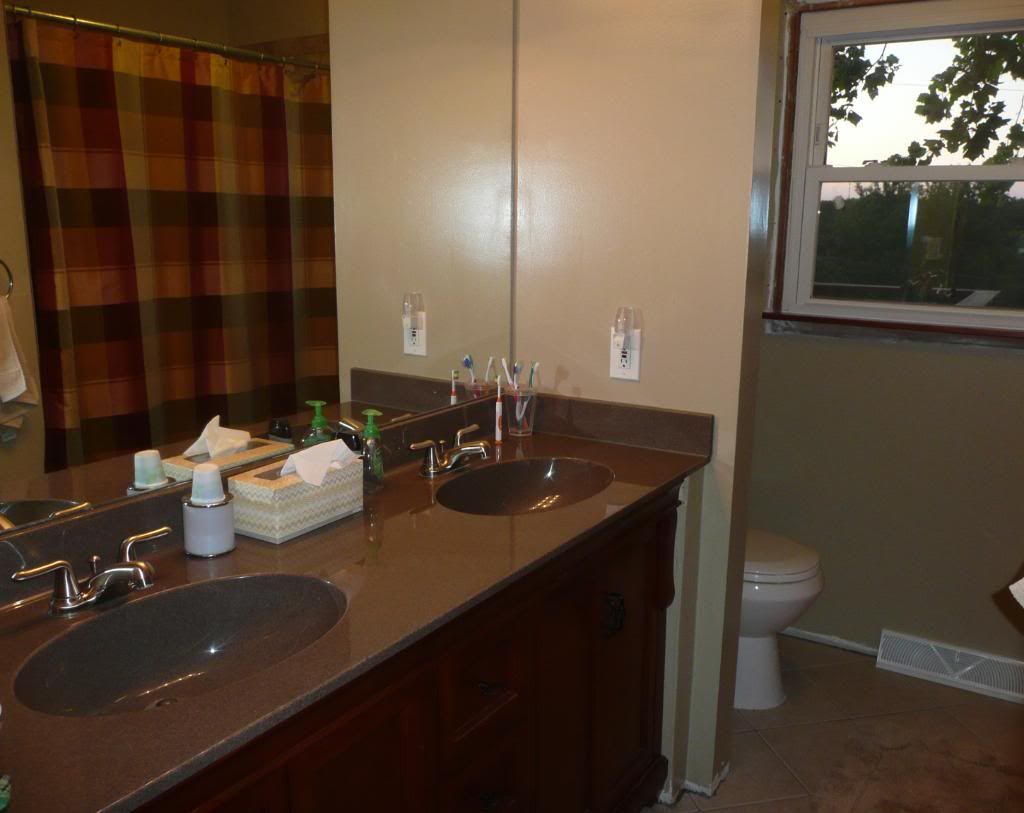 But I will love it even more when it is DONE!