Some times life just moves too fast.  For the past month I have been scrambling to keep up with all the "adventures" we've been having(hence the 3 weeks there haven't been any posts!).   We are cramming the most we can in to the last "free" days that are available before the regular routine is upon us at the end of August. 
I love this time of year because we are taking all the great food available from our garden and others and freezing it or eating it up!  The kids have been a wonderful help this year as we process these blessings to save for when it is cold and nasty outside.
A friend gifted us 60 ears of yummy sweet corn & the kids helped worked it up.  I have such memories of my grandma's sweet corn. . . mmmm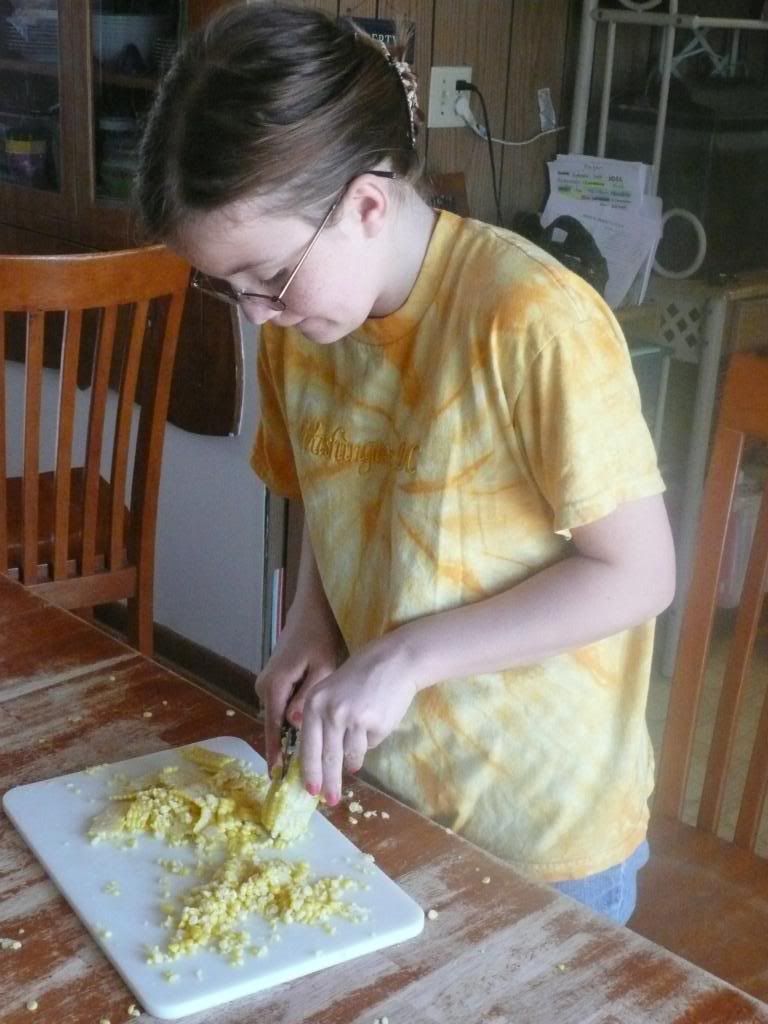 The end of July is when we get our yearly delivery of yummy blueberries.  Elizabeth was a HUGE blessing when she sorted and bagged for the freezer the ones we didn't snarf eat right away.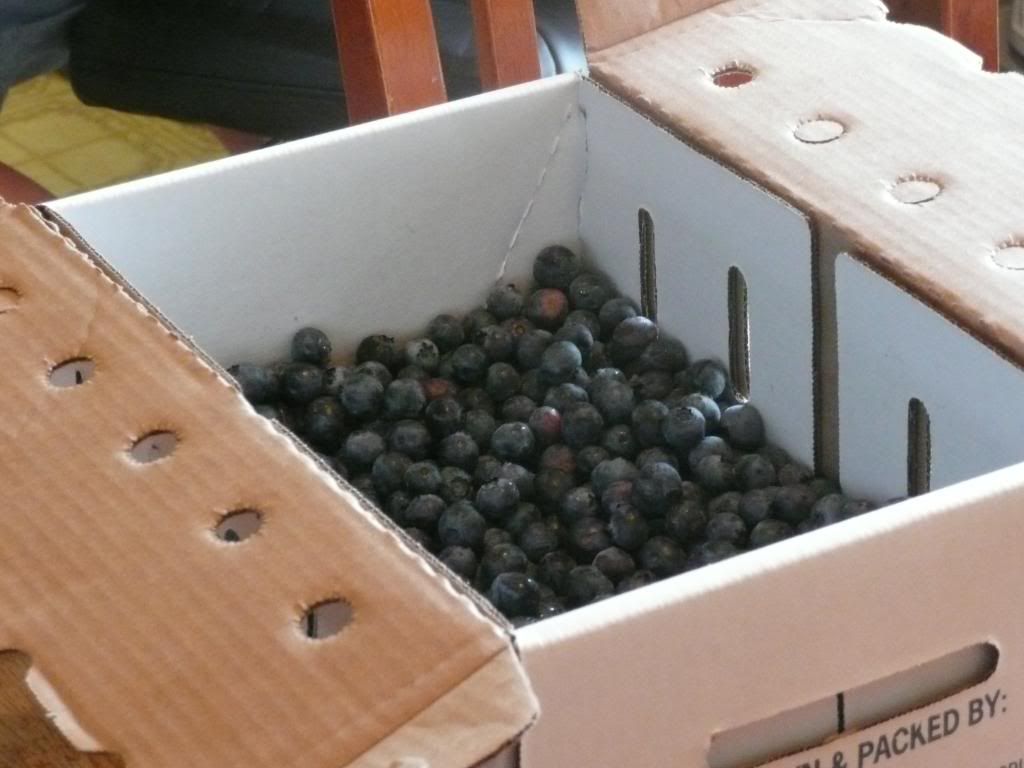 And of course we've been harvesting from our own garden, tomatoes & peppers.  Joshua helps me to find the tomato worms & get rid of them.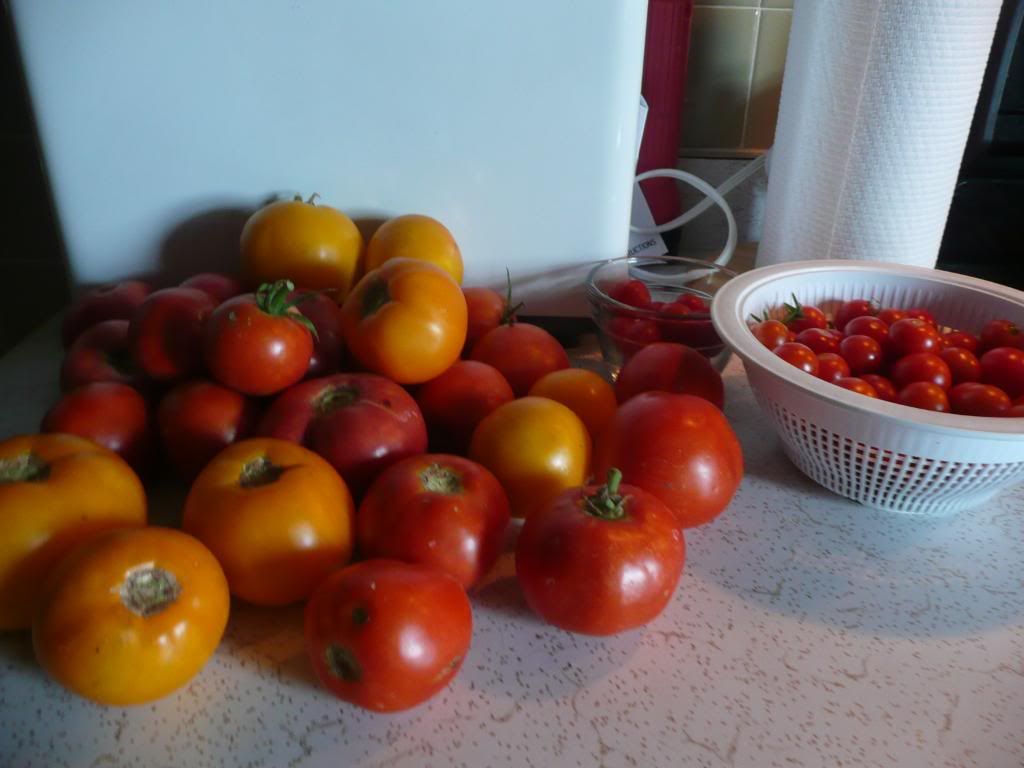 Of course we are canning tomatoes to use in chili and soups this fall.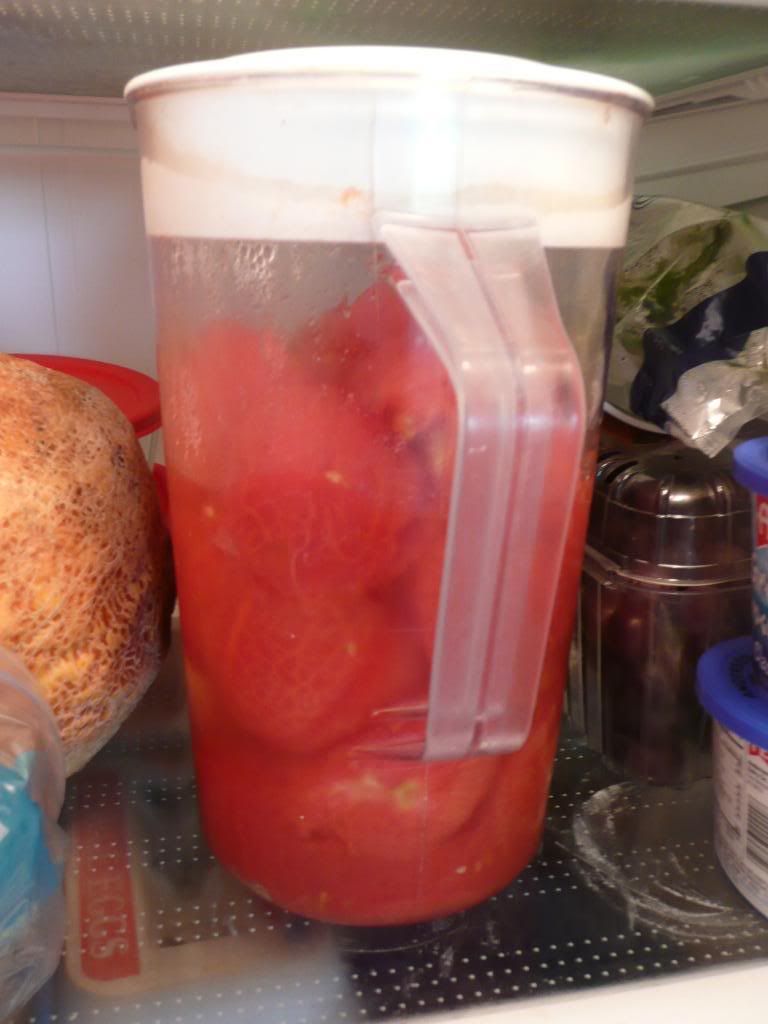 The refrigerator has been crammed so I had to get creative in how to store the tomatoes I had skinned but not canned.  Hey it worked!