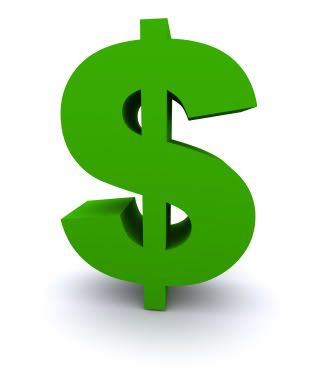 As our kids have gotten older, it seems like their activities start to drain us dry.  Especially since we now have several who are of age to be going and doing.  Right now there are two but next year it will be three!
Don't get me wrong I like that they have social interaction, opportunities to serve, & ways to grow their faith.  But it can be a juggling act to finance it all.
My son used to earn his cash for Nationals by mowing the lawn.  We paid the fee & then he mowed all summer.  It worked well and everyone was happy. 
Now we have two girls coming along and there isn't enough lawn or cash to go around so they've had to look outside the home for ways to earn money.   They haven't gotten in to babysitting but that may be an option later on.
This year my oldest daughter sold homemade vanilla to neighbors & friends around Christmas time.  It is a great gift & super easy to make but you have to think ahead.  Like 6 months ahead because that is how long it takes to make it.  If you are interested in in how we did it head over to Heavenly Homemakers to learn how to do it(Love Love Love her site by the way).  She had 3/4 of her fees to go to Bible Quizzing Nationals by January!
We weren't sure if #2 daughter would make the cut for Nationals so we didn't start fundraising for her until just a few weeks ago.  She has been baking some yummy treats to sell.  It has gone well so far.  She is making Happy Honey Wheat Bread, Cinnamon Rolls & White Wheat Dinner Rolls. 
I will share one of the recipes below.  It is a lot of work but she's doing a great job with helping.  We worked all afternoon Saturday.  When done there were 5 pie plates of cinnamon rolls, 4 9x13 pans of cinnamon rolls, 3 loaves of bread, & 60 dinner rolls.  Whew!  This pictures is after we delivered some of the good!
I am so proud of my kids for working & not expecting a hand out.  I think it will teach them the value of a dollar to earn it themselves.
White Wheat Dinner Rolls—makes 15-20 rolls
1 1/4 cups milk
1 large egg
6 T melted butter
3 T honey
2 cups white wheat flour(I use Kroger brand)
2 cups unbleached flour
1 1/2 T. vital wheat gluten
2 t salt
1 pkg yeast(a little less than a full tablespoon)
Add all ingredients to bread machine in order.  Select dough cycle & when finished divide and shape buns.  Let rise until double.  Bake at 375 degrees for 15-20 minutes.
Other options:
You can also do this in a kitchen aid mixer & double the recipe.  Remove the dough from the mixer bowl when finished mixing & place in a larger bowl to rise for an hour and a half.
This recipe makes great hamburger buns also—just make larger buns & you will have around 12 hamburger buns.