Michael will not be gaining the freshman 15. If he is lucky he will maintain his pre-college weight. Eating while on campus is a challenge. It often isn't healthy & the choices aren't what he's used to having at home.
I am glad that he can come home on anytime he wants and join us for meals. That just isn't feasible most of the time though. When he moved on campus he took some basic foods with him. Peanut butter, eggs, rice, oatmeal, cereal, salsa, chips etc. The house where he lives has a kitchen where he can make his own meals if he wants.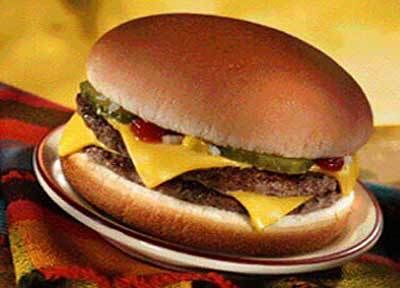 Things we've learned about eating on campus
1. The food at the dorms is fried or cheesy. Neither of which he appreciates very much.
2. Eating out is cheaper than dorm food. But you have to be careful what you choose in order to get full. Favorites are a bread bowl & soup or Mexican w/ lots of vegies, beans & rice.
3. Eating out or at the dorm takes time out of the day that you may need to use for class or studying. Food needs to be fast & easy.
4. Making sure you get 3 meals a day is IMPORTANT. If you don't eat then you get tired & can't think to study.
Goal for Christmas Break
Identify & make some easy food to stash in his freezer/fridge or pantry for him to be able to fix in a fast & easy way. This will be one of his Christmas gift(yeah!). Two recipes we have identified already are Sloppy Joes & Quesadillas.
Neither are hard to make but usually you make them for large groups. A regular batch divided in to single serving portions will likely last at least a month or two. These will also cost significantly less than a meal at a restaurant or at the dorm.
Both are easily reheated in the microwave which makes for a fast easy meal. I am going to be scouring my recipes for other easy & quick recipes. The week between Christmas and New Years should be a great time to make up some meals for Michael & perhaps for easy lunches here at home too.
Chicken Quesadillas
8 small or 6 medium Wheat Tortillas
3 cups shredded chicken
1 cup salsa
1 1/2 cups shredded cheddar or Monterey jack cheese
1/2 cup sour cream
Mix the ingredient except for the tortillas in a large bowl. On one tortilla spread about 1/4 cup of the mixture. Place another tortilla on top & press firmly. Heat a skillet or griddle and cook the quesadilla for 3-4 minutes on each side. Serve with more salsa & sour cream if desired.
Linked up at
Tasty Tuesday
at Beauty & Bedlam
Tasty Tuesday
@ Beautiful Mess